Places to visit
Guadalajara, Jalisco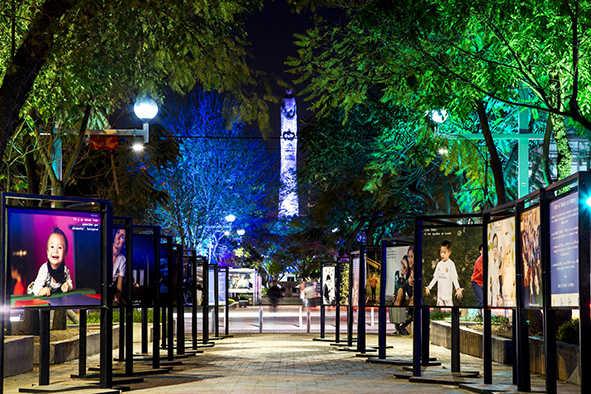 It is one of the busiest avenues where you can stroll, there are many bars and restaurants and on the weekends a market of Mexican crafts, it is also very common to find street shows.
Recommendation:
-Go on the weekend in the afternoon/night
Lucha Libre (Mexican Wrestler Night)
Called Mexican for its differences in technique, acrobatics, rules and cultural folklore in comparison with other wrestling countries.
It is the second most popular sport in México.
Address: Calle Federico Medrano #67
Tickets: you can buy them through ticketmaster or in the arena.
Recommendations:
-Tuesday is the best day to go, it's called "Martes de Glamour".
*For girls* do not to wear mini-shorts, skirts or shirts with a lot of cleavage to this event.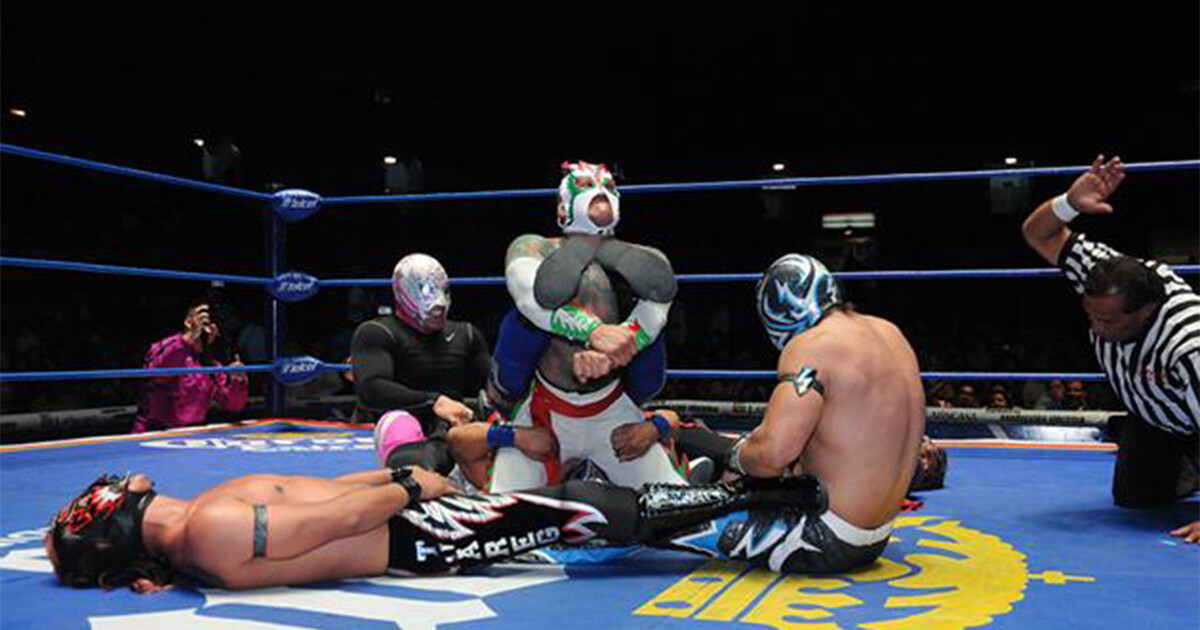 Downtown Guadalajara
This is where the main monuments and history of the city are located in the downtown area.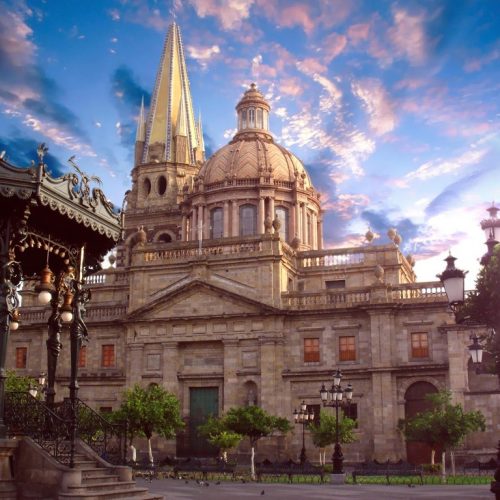 This is perhaps the most emblematic and representative monument of the city. Its construction began in 1558 and ended in 1618, which makes the Cathedral a building as old as the city itself. The architectural style is baroque contemporary and inside the Cathedral there are several religious relics and paintings, including the remains of the martyr Santa Inocencia.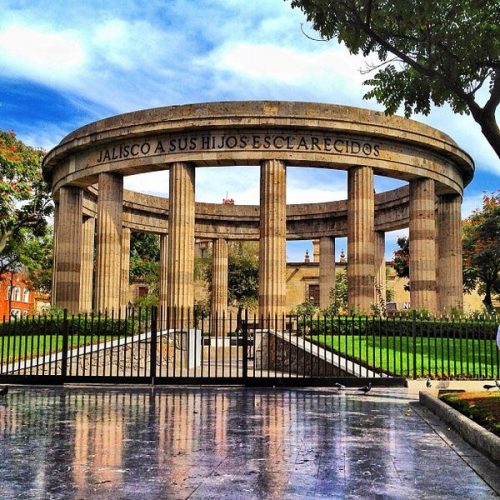 To one side of the Cathedral you will find an esplanade with what is the Rotunda of the Illustrious Jaliscienses, a monument in honor of the men and women who have transcended through history. The remains of some of them are found here.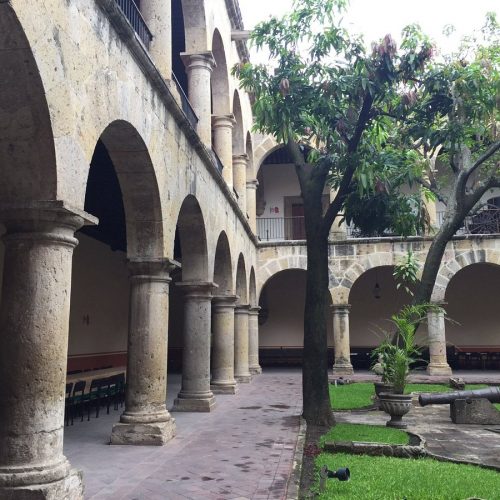 Next to the roundabout of the illustrious Jalisciences, you'll find the museum. The building itself is quite attractive, it dates back to colonial times and was used as a war barracks. Today you will be able to learn a little more about the history of the region, from the first prehistoric settlements to its role in the Mexican Revolution. One of the most impressive pieces in the museum are the remains of a mammoth and the various colonial paintings.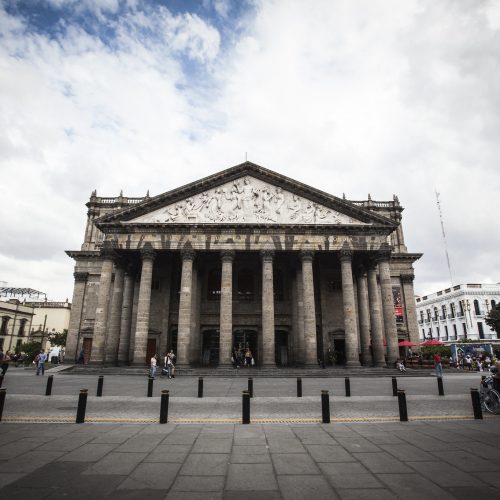 Behind the Cathedral, passing the large square, you will find the Teatro Degollado. It has an immediately identifiable facade of columns and representation of Apollo with the nine muses. It is possible to visit the interior of the theater but it is important that you check the visiting hours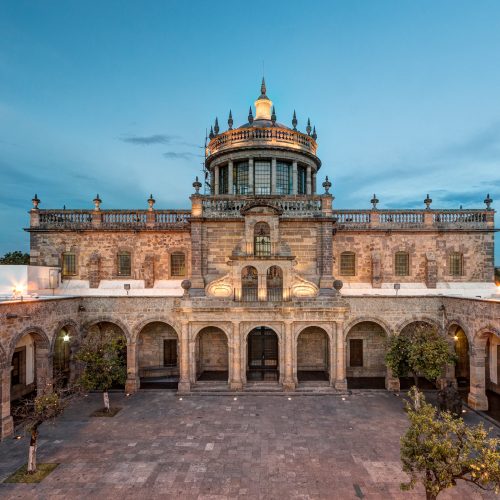 Behind the Degollado Theater is the museum and cultural icon of the city, the Cabañas Cultural Institute. Today the building is recognized as a UNESCO World Heritage Site and houses Orozco's major works. The museum has tours throughout the day, which we highly recommend as they will explain the murals and their history in detail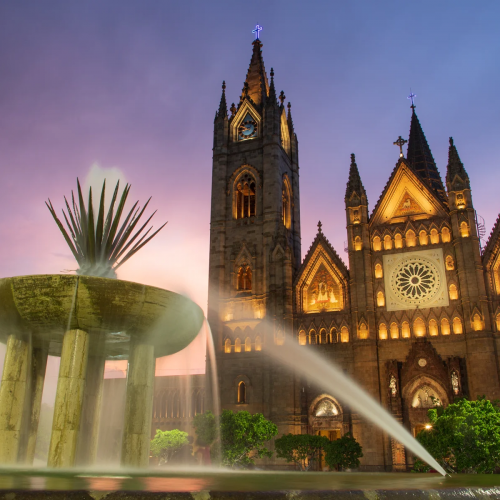 The architectural style of the temple is completely different from the baroque style contemporary of the cathedral, this temple is more modern but its architecture resembles the great medieval cathedrals of Europe.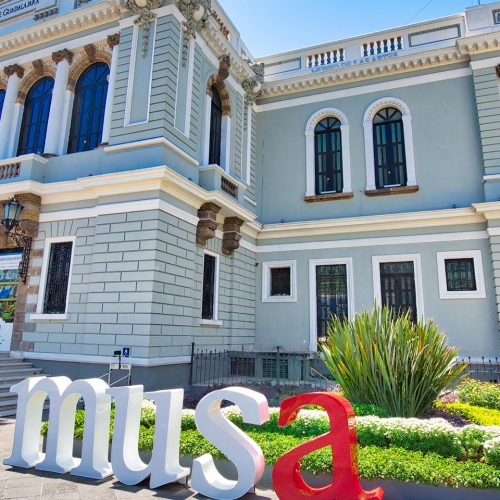 Museum of the Arts is one of the installations of the University of Guadalajara dedicated to cultural promotion.
Shopping Malls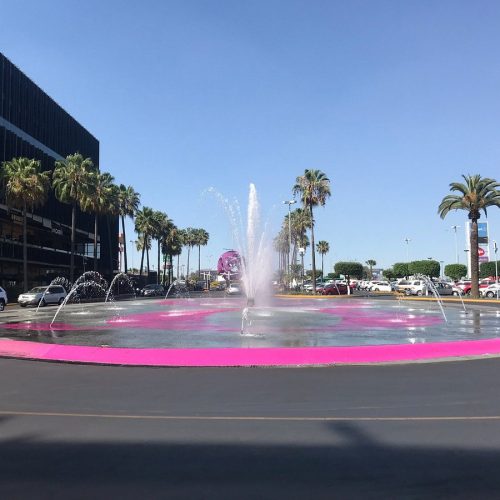 This is a very good mall for shopping and eating. Also it is cheaper than Andares and Landmark.
Some activities to do are going to cinepolis to watch a movie at VIP or normal price. The ticket cost is approximately $82 MXN to $185 MXN ($4.03 USD to $9.08 USD)
Also there are so many good restaurants such as Cheesecake factory, PF Chang, Carl's JR, Italianis, Don Carbón (hamburgers), starbucks, Dairy queen, etc.
Opening hours: Monday to Sunday (11:00 - 21:00)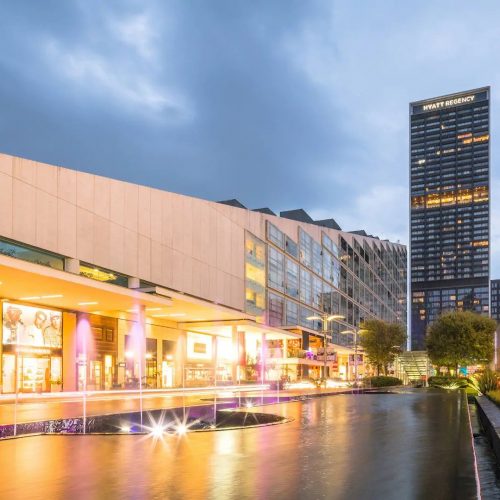 It is one of the most popular malls in Guadalajara, here you can do a lot of activities such as going to the movies in Cinepolis. The ticket cost is approximately $185 MXN (9.08 USD), you can go eat at a restaurant or Andares market. You can walk down the famous Blvd Andares to clear your mind. Andares also has a terrace with great views of the city.
Restaurants: (Seafood) Campomar, (Italian Food) La Pasteria, (Barbecue) La Vaca Argentina and (Sushi) Sushi Factory.
Opening hours: Monday to Sunday (11:00 - 21:00)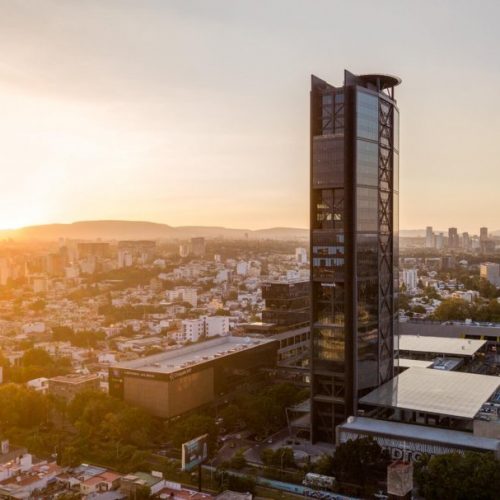 This is a vertical mall located in one of our most famous gastronomic zones (Providencia).
We have a VIP Cinema and luxurye stores of jewelry and accessories. The cost ticket of the Cinema is approximately $185 MXN (9.05 USD)
There are also restaurants like calibú (grill burgers and fries), negroni (italian food), PF Chang, sushi factory, and others options.
It has a rooftop bar with a beautiful view and pool.
Opening hours: Monday to Sunday (11:00 - 21:00)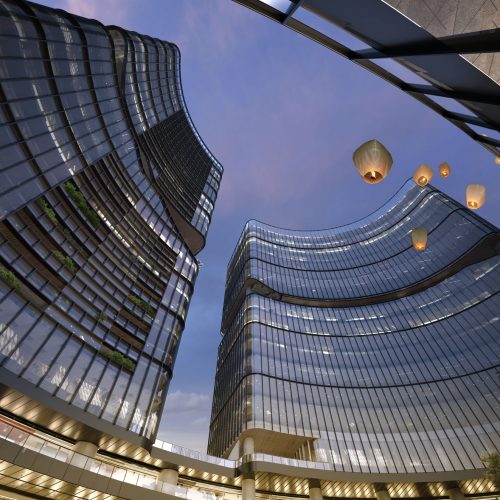 Landmark is one of the most exclusive shopping centers in all of Guadalajara, having large luxury stores and renowned restaurants inside, you can visit the Landmark viewpoints that provide a great view of the city. In this mall there is a unique attraction that is a National Geographic digital amusement park and a Platinum Cinemex, the ticket cost is approximately $140 MXN (6.87 USD)
Restaurants: (Sushi) Moshi Moshi, (Italian) Losteria, (Seafood) Santo Mar, (Mexican Food) La Tequila and (Barbecue) Velvet Global Steak House.
Opening hours: Monday to Sunday (11:00 - 21:00)